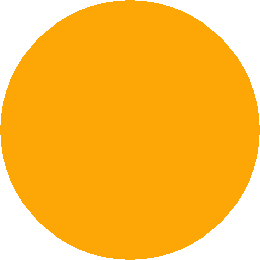 AUDITIONS 

UPCOMING SHOWS

HIGHLIGHTS

Future World Productions only works with interested people, ages 5 and up, who love to sing, act and dance...with a passion to perform on stage. FWP's program is formatted to develop the talent within, and develop that star quality  that will shape participants to perform at a marketable level. Future World is all about the training, performance and artist development.  We are not setting out to make instant stars out of our participants, but to groom them into becoming well rounded entertainers and positive individuals. 

​CINDERELLA

FWP is excited to bring the timeless story of Rodger's and Hammerstein's musical  Cinderella  to our stage. Casting singers, actors & dancers ages 14-24 for this  production

  For audition information contact us via email or at 513-284-2993

FUTURE WORLD IS CASTING MALE SINGERS AND RAPPERS FOR AN ORIGINAL MUSICAL WITH UNIQUE THEMES AND IS BEING CONSIDERED BY A BROADWAY EXECUTIVE PRODUCER. DETAILS WILL BE RELEASED AT A LATER DATE BUT CASTING IS OPEN NOW.

Use This Form To Reserve Your Tickets, Sign up For Camp/Programs, or For General Information

THE LION KING

Broadway's Biggest hit is coming to Future World's stage! Casting Singers, Dancers and Actors ages 7-24.

THE WIZ

FWP is finally able to bring this hit show under new musical director Brian Nabors. This award winning musical  was last performed at FWP in 2007 with a stellar teen cast. Auditions open to all talent ages 7-adult

Double click here to add text.

Mail Camp Fees In The Form Of Check, Money Order or Cashier's Check To: :

Future World Productions

P.O. BOX 6212

Cincinnati, Ohio 45206

Pay For Camp online by clicking on the paypal button at right

FWP IS KNOWN FOR BRINGING THE BEST OUT IN YOUNG PEOPLE AND OFFERING UNIQUE PROGRAMS AND PRODUCITONS TO HELP WITH THEIR DEVELOPMENT INTO POSITIVE INDIVIDUALS. AND IT USUALLY STARTS IN OUR SUMMER CAMP.

REGISTER NOW FOR OUR PERFORMING ARTS CAMP FOR AGES 7-13. June 12th-July 28th.

YOUTH WILL LEARN DANCE, DRAMA, MUSICAL THEATER, VOCAL MUSIC AND PERFORM IN AN END OF SUMMER SHOW!

THE COST OF THE CAMP IS $150 PER CHILD WITH SNACKS INCLUDED.

KIDS WILL COME TUES- THURS TO THIS HALF DAY CAMP FROM 9AM TO 2PM

FWP is known for performing a spectacular version of the classic Broadway musical THE WIZ. Everybody is welcomed to audition for this hit musical that is fun, funny, and guaranteed to entertain. If you've ever dreamed of performing in The Wiz and have a love to perform, then come out an audition on May 6, 2017 (11am-1pm) at Summit Plaza located at 1580 Summit Road in Roselawn. Be prepared to sing a song of your choice and Ease On Down The Road. 

This production is for ages 7 to adult

For More info call 513-284-2993

Roles Available:

Dorothy  Scarecrow  Tin Man  Lion  Aunt Em  Uncle Henry   Glinda The Good Witch   Evillene, The Wicked Witch Of The West

Addaperle, The Good Witch Of The North, Evvamene, The Wicked Witch Of the West, The Wiz, Munchkins

Chorus Roles: Dancers, Actors, Artists, Musicians