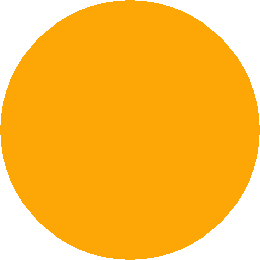 AUDITIONS 

UPCOMING SHOWS

HIGHLIGHTS

Future World Productions only works with interested people, ages 5 and up, who love to sing, act and dance...with a passion to perform on stage. FWP's program is formatted to develop the talent within, and develop that star quality  that will shape participants to perform at a marketable level. Future World is all about the training, performance and artist development.  We are not setting out to make instant stars out of our participants, but to groom them into becoming well rounded entertainers and positive individuals. 

​CINDERELLA

FWP is excited to bring the timeless story of Rodger's and Hammerstein's musical  Cinderella  to our stage. Casting singers, actors & dancers ages 14-24 for this  production

  For audition information contact us via email or at 513-284-2993

FUTURE WORLD IS CASTING MALE SINGERS AND RAPPERS FOR AN ORIGINAL MUSICAL WITH UNIQUE THEMES AND IS BEING CONSIDERED BY A BROADWAY EXECUTIVE PRODUCER. DETAILS WILL BE RELEASED AT A LATER DATE BUT CASTING IS OPEN NOW.

Use This Form To Reserve Your Tickets, Sign up For Programs, or For General Information

THE LION KING

Broadway's Biggest hit is coming to Future World's stage! Casting Singers, Dancers and Actors ages 7-24.

THE WIZ

FWP is finally able to bring this hit show under new musical director Brian Nabors. This award winning musical  was last performed at FWP in 2007 with a stellar teen cast. Auditions open to all talent ages 7-adult

Double click here to add text.

LEARNING THROUGH LEADERSHIP

Since 1998, Future World has been the luckiest company to be taken under the wings of Toyota and nurtured to our current existence. With their support of our company, we have grown in leaps and bounds. But they didn't just show us that they believed in our vision and our work, they showed our youth that they believed in them, over and and over again. They supported their talent, the shows, celebrated their accomplishments, they were hands on, as if they were proud parents of many children, not just sponsors. Future World and Toyota has grown to become a family. It is because of this mutual love, respect and deep appreciation, especially on our part, that we have officially named our leadership program, TOYOTA'S LEARNING THROUGH LEADERSHIP PROGRAM, out of gratitude for their unwavering support of our youth and our organization.  

The leadership program is designed to challenge our youth who would like more responsibility in the arts, and in some cases, paid opportunities. It is not an easy program to get into, and opportunities and membership must be earned, but the reward is valuable. 

How many kids have dreams of having their own show? How many teens wish they were preparing for their own concert?How many young dancers know they can choreograph if only given the chance? Well, if you believe in you, we believe in you. Our Learning Through Leadership Program gives young talent the opportunity to be put in leadership positions, as well as, perform with professionals  and celebrities, who will serve as their mentors.

This special project, sponsored by Toyota, will give young talent the chance to learn by assisting,as well as, and creating. Putting strong youth in leadership positions will give kids inspiration for their futures. Youth ages 14-24 must audition for the TLTL program. Those accepted will have the opportunity to have their own concerts, direct short plays and choreograph shows. For more information please contact Gwen Hambrick at 513-284-2993.